Our Veterinarians
Meet the Veterinarians of Animal Medical Center in Manahawkin, NJ! We're pleased to provide exceptional vet care for your pets! Please call us today to speak to one of our caring veterinary staff members!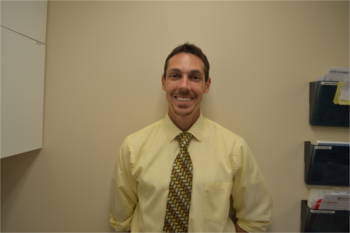 Dr. Michael Pride
DVM - Medical Director
Dr. Pride received his Bachelor of Science degree from Rutgers University: Cook College and graduated from Ross University School of Veterinary Medicine completing his last year of veterinary school at Oklahoma State University. He has a strong interest in marine animal health and welfare as he has completed on externship at SeaWorld in San Antonio, TX and has volunteered his time at the Marine Mammal Conservancy (MMC) in Key Largo, Fl. Dr Pride hopes to one day offer his services at the Marine Mammal Stranding Center in Brigantine, NJ when not working at Stafford Veterinary Hospital. He also enjoys being at the beach and tinkering with his classic Mustang.
Dr. Marc Schnolis
VMD
Dr. Schnolis is originally from Chicago, Il. He attended Knox College in Galesburg, IL before receiving his DVM from the University of Florida. After graduating he completed a one year internship at Hollywood Animal Hospital in Hollywood, FL. For the next 12 years he worked for a large veterinary hospital in Bethlehem, PA before joining our staff in February 2013. In his spare time he enjoys reading, video games and spending time with his wife and their furry children.
Dr. Erin L. Treloar
DVM
Dr. Erin L. Treloar joined Stafford Veterinary Hospital in July 2014. Dr. Treloar received her Doctorate in Veterinary Medicine from the University of Florida's College of Veterinary Medicine in 2014. Prior to graduate school, Dr. Treloar earned her Bachelor of Science Degree with Honors in Animal Science from Rutgers, the State University of New Jersey, Cook Campus in New Brunswick, New Jersey. Dr. Treloar has always had a love for animals. From the time she could talk, she told everyone who would listen that she was going to be a veterinarian. After 8 long years of higher education, that dream became reality. Dr. Treloar's veterinary interests include dermatology, behavior, and integrative medicine (LASER therapy, etc.). She is also USDA Accredited for Examination and Travel Documents, for the national and international movement of pets.
Dr. Treloar is from Ocean County, NJ, near the ocean. Dr. Treloar enjoys spending time with her friends and family, reading, traveling, and game nights. She has two dogs, a black Labrador named Oren and a Springer Spaniel named Nala; and one cat, Smudge.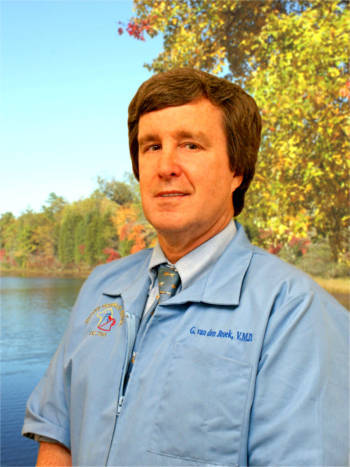 Dr. Gary Van Den Broek
VMD
Dr. Gary Van Den Broek is a graduate of Bucknell University and the University of Pennsylvania School of Veterinary Medicine. A practitioner at SVH since 1983, Dr. Van Den Broek is not afraid to get down to eye level with a pet to make everyone feel at ease during a visit.